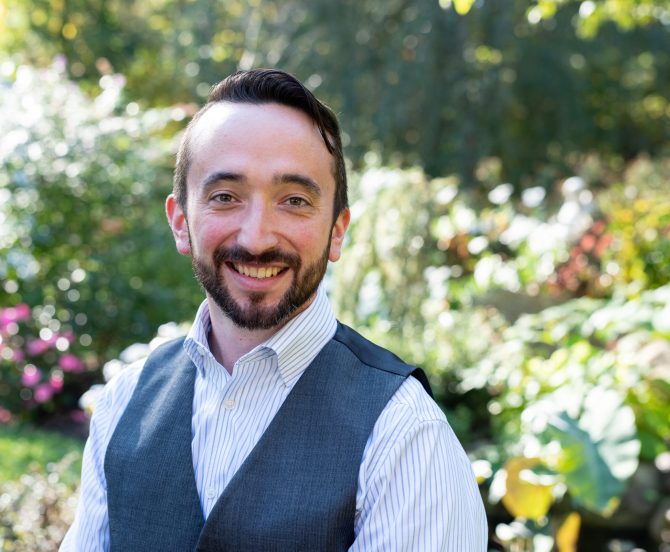 Dr. Timothy Murzycki, D.C.
Bellingham chiropractor, Dr. Timothy Murzycki, D.C., C.C.W.P. is a licensed chiropractor focusing on family wellness care and pediatrics.
Dr. Murzycki graduated magna cum laude from the University of Massachusetts in Lowell where he received a Bachelor's of Science in Clinical Laboratory Sciences. After working as a licensed clinical scientist in both hospital and private-practice settings, he and his family moved to Iowa where he attended Palmer College of Chiropractic.
While attending Palmer, he taught Spinal Anatomy and worked as a Clinical Radiology Intern in addition to holding memberships in the Pi Tau Delta Chiropractic Honor Society and in the prestigious Vogt Leadership Society. Embarking on a journey to share chiropractic care globally, he traveled to Madagascar with the school's Clinic Abroad Program to provide chiropractic care to the locals. Dr. Murzycki graduated summa cum laude from Palmer College of Chiropractic and received the Academic Excellence Award for his accomplishments.
Everyone in the community including newborns and expectant mothers can benefit from Dr. Murzycki's care. Because he understands that each person is unique and because he strives to provide the highest quality care, Dr. Murzycki continues to gain knowledge and has received a post-doctoral certification involving evidenced-based family wellness practice through the Council of Wellness Lifestyle Sciences in the International Chiropractic Association. Furthermore, he has pursued advanced training in advanced chiropractic care pertaining to pediatrics and pregnancy through the International Chiropractic Pediatric Association.
Dr. Murzycki's true passion exists in supporting women with chronic conditions – i.e. fibromyalgia, auto-immune issues, anxiety/depression, Lyme disease, digestive issues, migraines, vertigo, etc – with natural Chiropractic care. Because Chiropractic focuses on releasing stress and tension from the nervous system (brain-body connection), the body is able obtain a state of greater adaptation with increased expression of health and quality of life.
"I, Dr. Timothy Murzycki, stand for a world where those who are willing to commit to themselves experience optimized health and function, and with that the highest quality of life, fullest joy and deepest passion."
Being a family man with an amazing wife and two beautiful children, Dr. Murzycki understands the challenges and demands families face today, and the increasing stresses of everyday life that impacts our community's declining health.
Dr. Murzycki loves sharing his skill and expertise with the Bellingham community and is excited to welcome you and your family into the office.